There is something about having my nails painted that contributes confidence to my entire demeanor. I love looking at my freshly polished nails, glistening like colorful jellybeans perched on the tips of my fingers. Sometimes, when I'm having a stressful day and feel like the rest of my world is a complete mess, a neat, polished manicure makes me feel like I'm back on the right track.
I especially love doing my own nails. I don't like going to nail salons. Not only are they overpriced, but it is so hard to find a place where you can get a consistently good job. Add that to a horror-filled experience in LA seven months ago where the technician sanded my toe to a bleeding pulp with a freakin' power tool, and it's no wonder I prefer to keep all nail-related procedures in my own hands (no pun intended!). The ritual is therapeutic, from cutting and cleaning my nails to massaging my cuticles and meticulously applying the polish itself from base coat to color to topcoat. It is my way of saying thank you to my hands for all the hard work they help me with every day.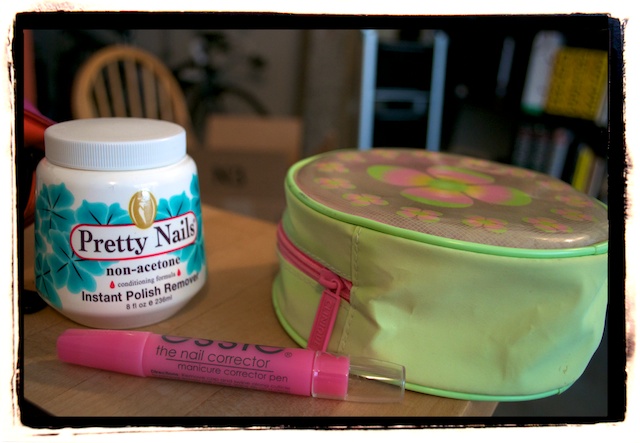 As I continually focus on simplifying my lifestyle and daily routines, I find that the most beneficial routines are the ones where I take care of the little things related to my overall well being. Sleep, regular hygiene, eating healthy food, exercising, taking time to relax and minimizing stress. All of them have had a sizable impact on my level of focus, productivity, and happiness. In the past, these things often took last priority in my busy work schedule. I've realized that they're an essential foundation to reaching my full potential. As frivolous as it may sound, painting my nails is a part of that foundational act of loving myself.