It's Friday, and I'm beat. I'm ready to relax and rejuvenate from what has been a busy week. I'm looking forward to this evening, when I'll be starting my new night-time ritual. I think it's important to establish a nightly routine to prepare you for slumber and make sure you're refreshed and ready to take on the next day. It's incredibly hard, especially for a night owl like me. But given that it is something I feel will add greatly to my quality of life, I am determined to cement the routine and get an average of at least 8 hours of sleep a night. Here's my plan for this evening.
Cut the cord. No technology allowed during the night-time ritual (except for my Kindle, which doesn't count since its E Ink technology makes it practically a paper-based book anyway). Technology adds a lot of stimulation to the routine and prevents me from truly winding down. Unplugged!
Take a bath. I bought these bath salts from Walgreen's for a cool $9.99. It's not the height of luxury, I'll admit, but they smell great and really do relax me when I'm taking a hot bath.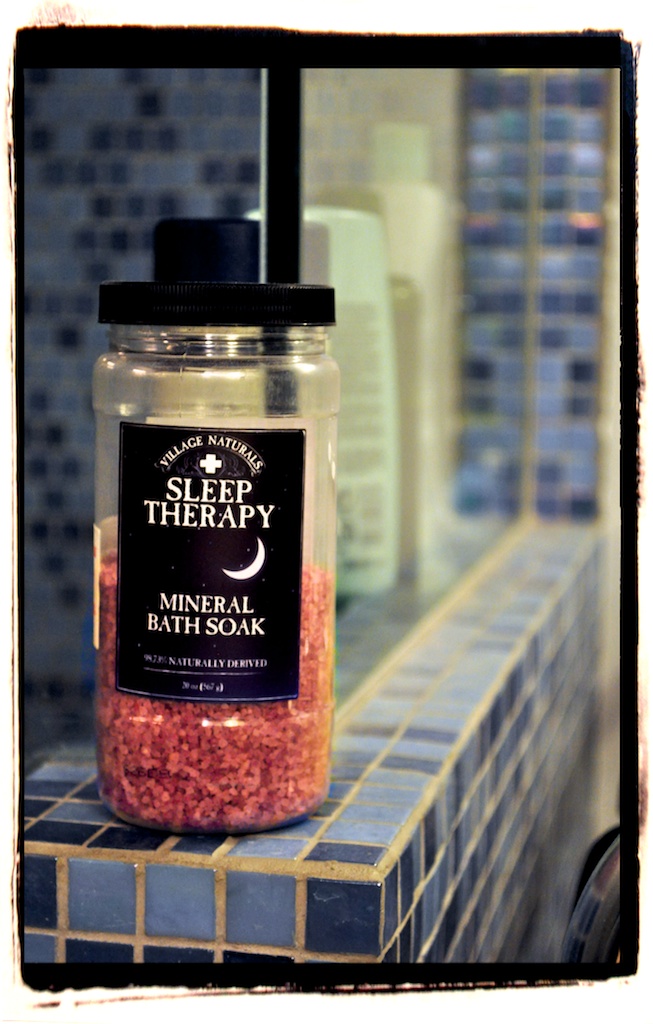 Get pampered with a rich face and body lotion. I always feel like I'm treating myself when I use thick, creamy lotions. I've been loving Olay's Intensive Nourishing Night Cream, an incredibly moisturizing treatment that smells like fresh peaches and doesn't over do the moisture for my combination skin. Alba's Very Emollient Body Lotion is in a word – AMAZING! – and makes my skin baby soft while the scent is divine. It makes me smell like I just sprayed on a light floral perfume, and the smell lingers all day because the lotion seeps into your skin.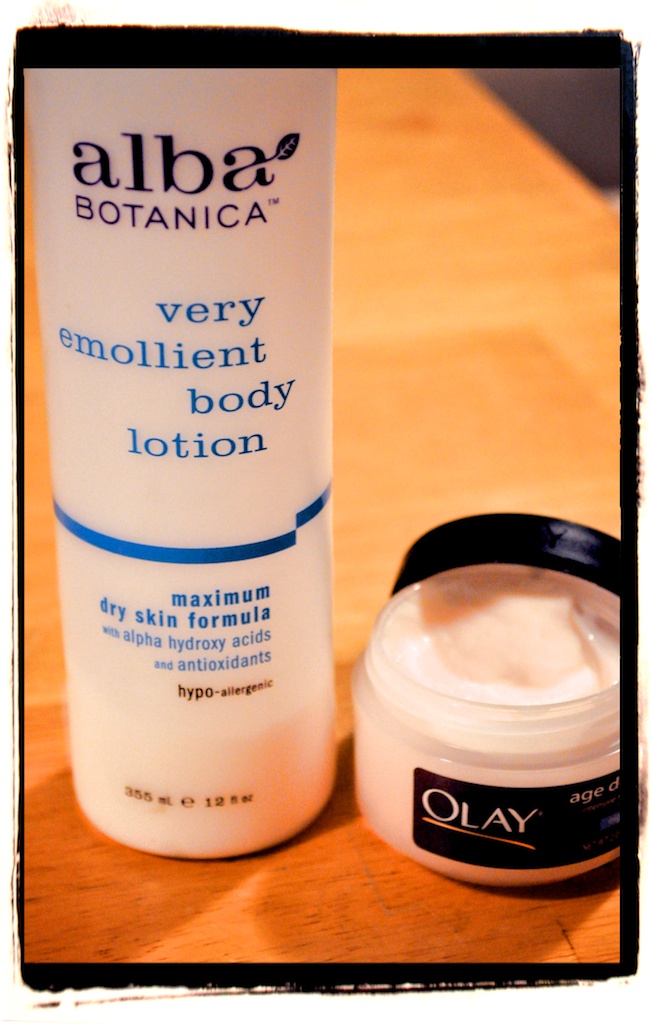 Read a book. I have been slogging through The Omnivore's Dilemma and I'd like to log a solid hour or so reading it on my Kindle. For those of you wondering, my Kindle case is from A.B. Sutton.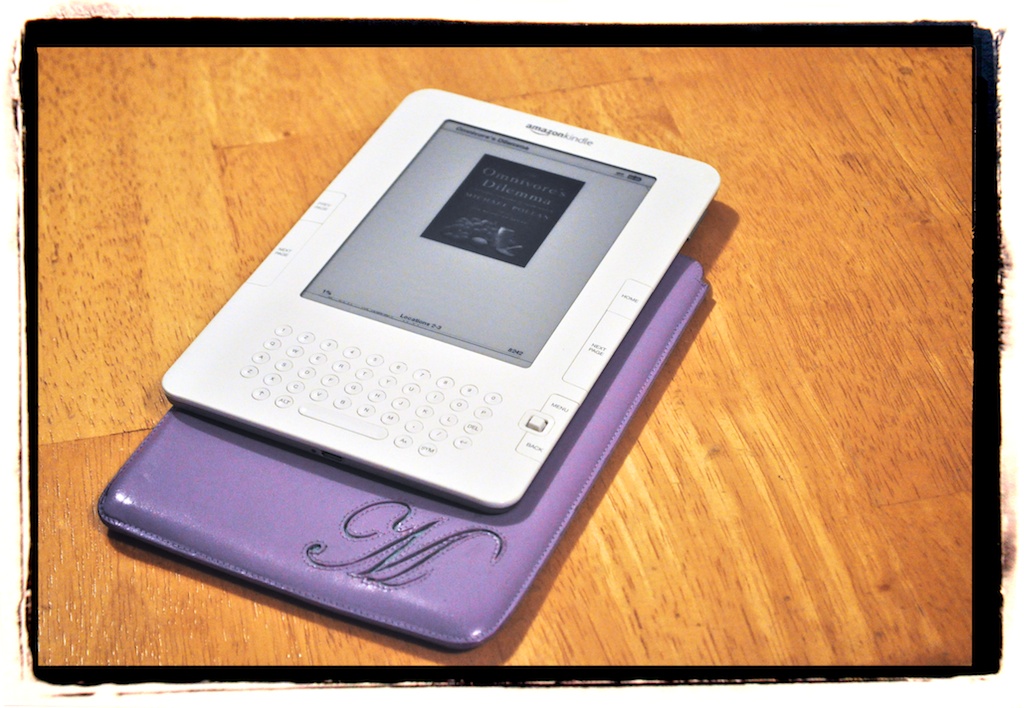 Finishing touches that signal it's time for sleep. A spritz of lavender water on my pillow smells so nice and comforting. I got mine from the Ferry Building farmer's market in San Francisco. I love Burt's Bees Almond Milk Beeswax Hand Creme. Not only is the scent great, but it makes my hands feel soft and pampered before I get completely tucked into bed. This sleep mask by Bucky is the best I've tried, a discovery made in SFO airport before I hopped onto a redeye flight to New York for work. The mask has raised pockets for your eyes so your eyeballs don't get squished, and it blocks out virtually all light. Sweet dreams, dear readers!