I'm doing the Body for Life fitness challenge, which requires relatively short early morning workouts six days a week. I'm almost half-way there (six weeks) and I haven't missed a day yet.
Because I've kept it simple, it's made it easier to integrate as a daily morning routine. I wake up at around 6:30 or 6:45 am, throw on my gym clothes, and either work from my home gym or head outside for my 20-minute runs. I've also added a long run on the weekends which is quite nice. I'm not stressed about heading to work on a weekend, so I can go at my own pace and achieve higher goals than I can on weekday mornings.
I'm also setting future goals to make sure I continue pushing myself. I just signed up for a 10K race (my first ever!) in Marin on Memorial Day, May 31. That will give me something to strive for as I build my routine in the coming weeks and months.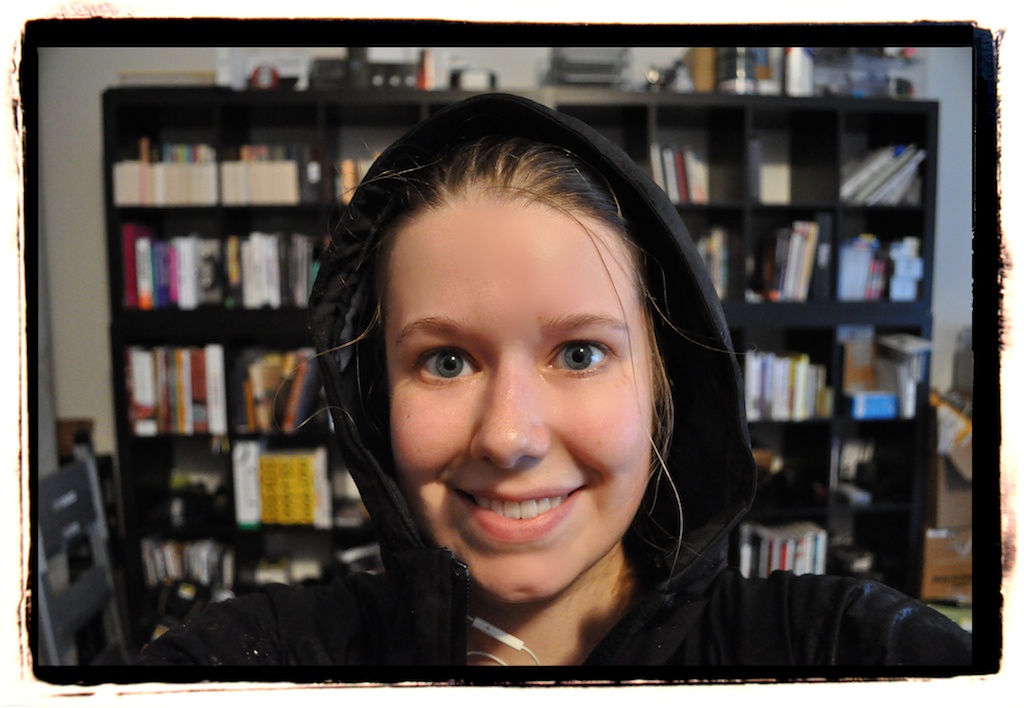 Me, soaking wet, having just finished a run in the pouring rain. That's how dedicated I am to my fitness routine, gosh darnit!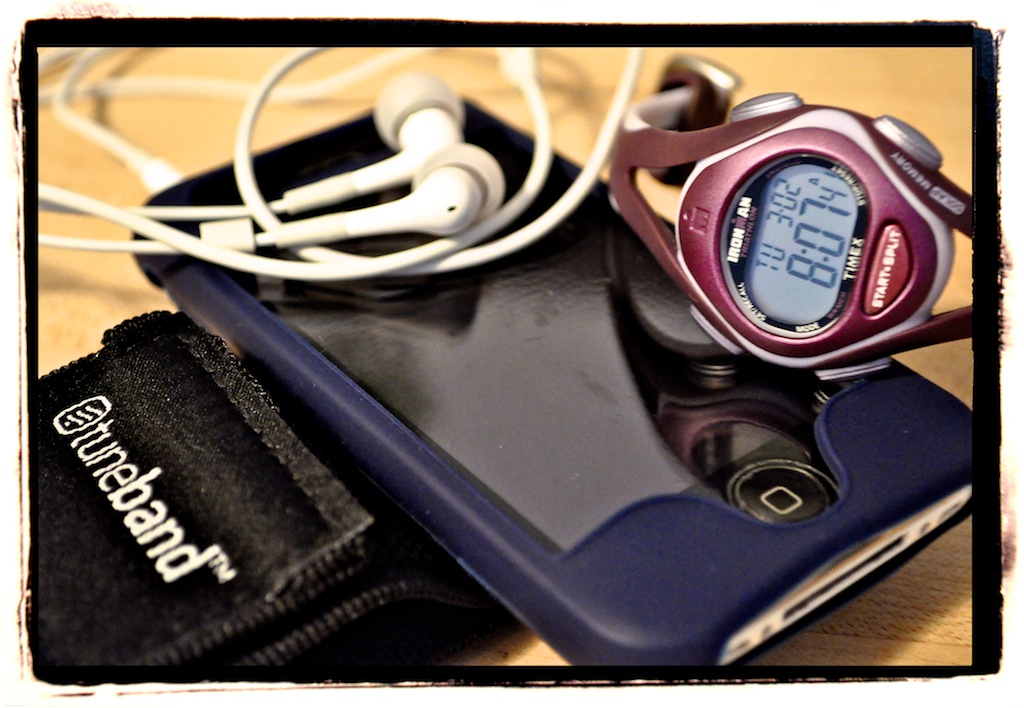 It helps to have the right gear. This iPhone armband allows me to easily enter weight training updates in my favorite workout app, iFitness, and keep track of my progress while I'm running in Runkeeper, which I love because it uses GPS to track my distance and pace. The watch helps me track my splits when I'm doing intervals.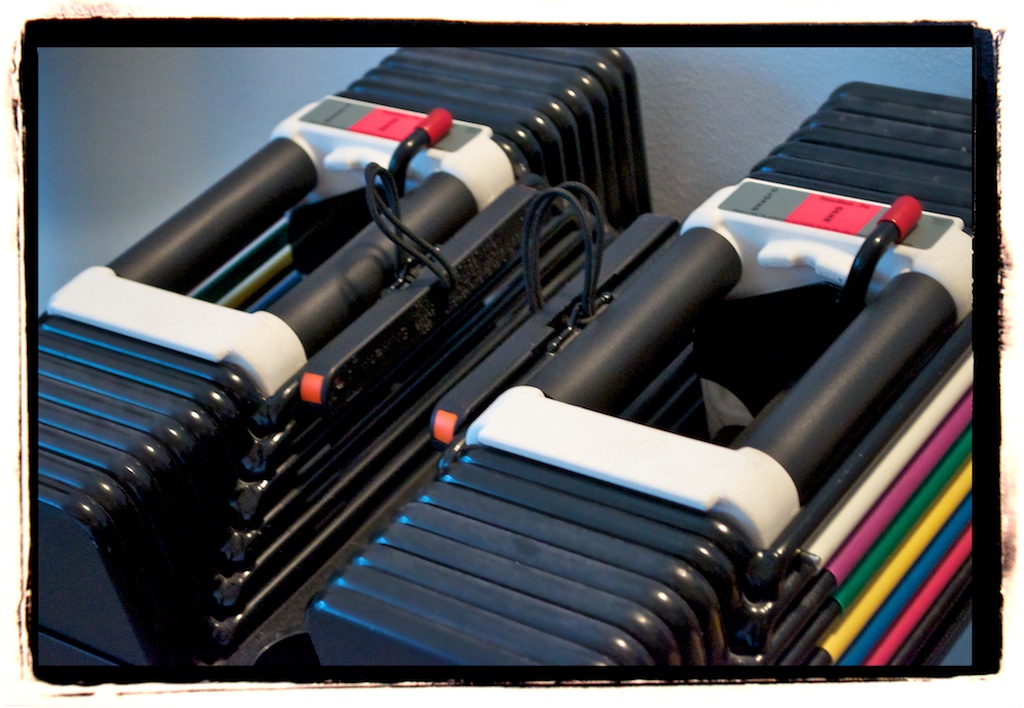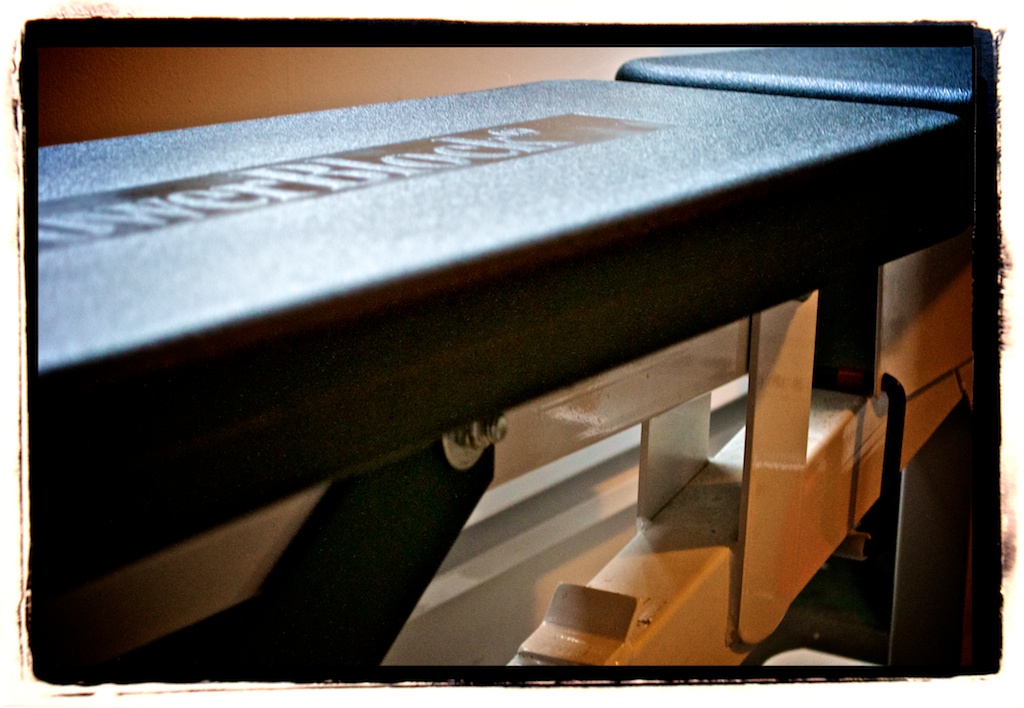 Luckily, I have access to weight training equipment in my boyfriend's apartment. This makes it super easy to work out on strength training days instead of fighting for my weight station at 24-hour Fitness, which is always incredibly crowded in the mornings.