I just received my packet from Freedom Filer, a ready-made filing system that is meant to streamline the process of maintaining important paper-based files. Since I'm trying to eliminate as much of my paper clutter as possible and keep it to just the basics, this program appealed to me, especially since it came highly recommended by Erin Doland, editor of my favorite organizational blog Unclutterer.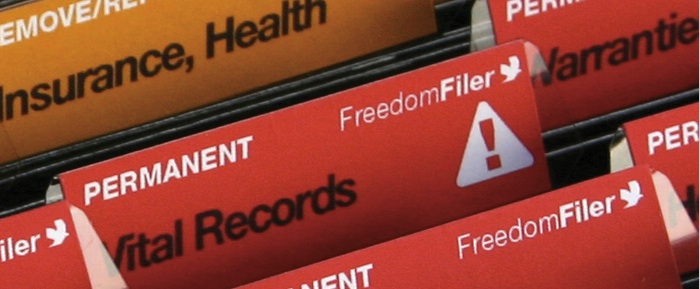 Tonight I will be finishing up my taxes and getting this filing system in place. I can't wait to see how the system works out and I will be blogging my progress. My hope is that Freedom Filer will help me make wiser decisions about what I can scan into my computer and shred, and which documents are sensitive enough (taxes, health records, etc.) that I need to keep them in their physical form.
Have any of you tried the Freedom Filer? What did you think?