Summer is almost here in San Francisco, and with the arrival of warmer weather I always crave fresh, light meals that are simple to make. My mom's apple walnut salad fit the bill nicely yesterday afternoon. Don't freak out, but there's mayonnaise involved (and that's a good thing).
I chopped three of up my favorite apples, Granny Smith, a few walnuts, squeezed lemon juice on top to prevent the apples from browning and stirred in just a bit of mayonnaise to add body to the salad and cut through the acidity of the apples and lemon.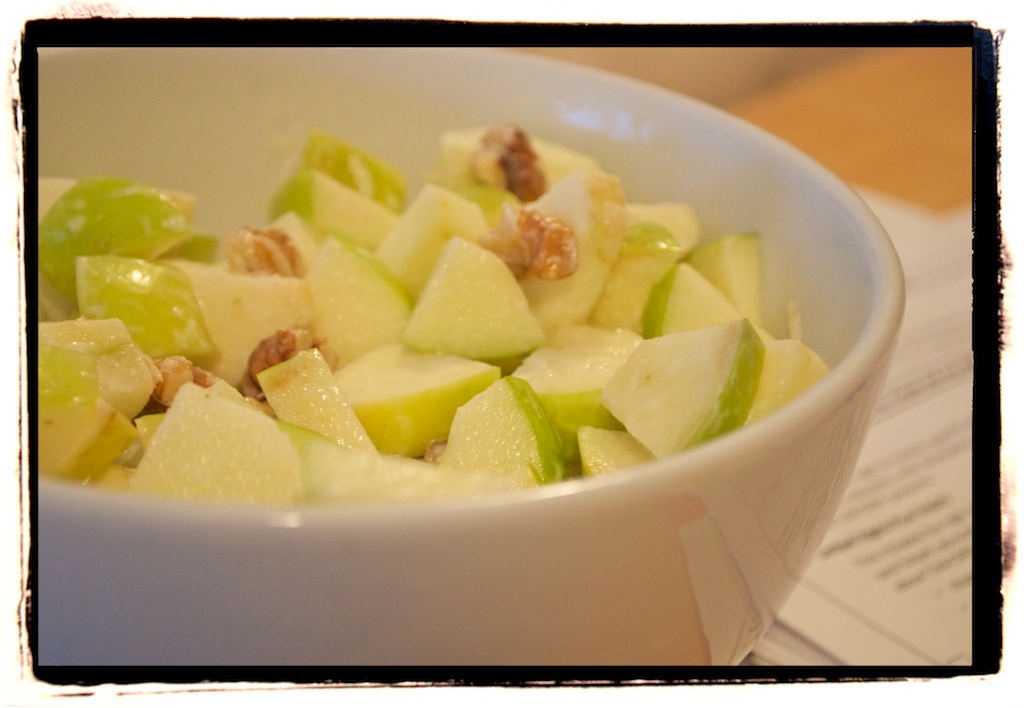 The end result was a sweetly tart summer salad that hit the spot on a breezy Monday afternoon.
This is just the first of many salads I hope to make this summer. I'll be relying heavily on Mark Bittman's 101 salads list from last year (Emily Schuman of Cupcakes and Cashmere pulls off the list's peach and tomato salad with aplomb and includes some truly mouth-watering photos).
I also love Jules Clancy's list of salad recipes on Stone Soup. So easy to make and delicious.
What are your favorite summer recipes?