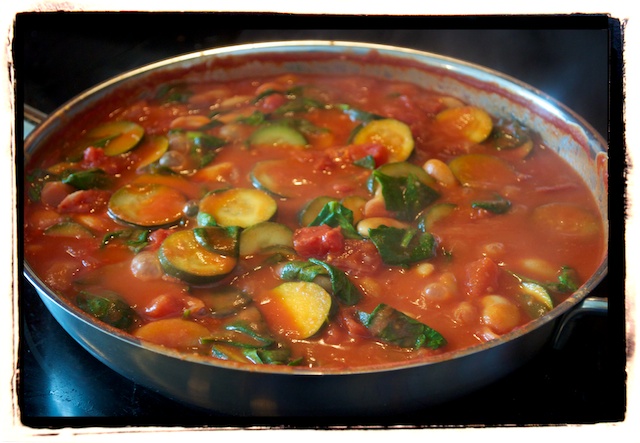 As part of my search for lunch recipes on Stone Soup, I alighted on this delicious-looking vegetable & white bean stew recipe. I love zucchini and tomatoes together, so the fact that this recipe included both sealed the deal. My mom used to cook sliced zucchini with onions and chopped tomatoes, and after you sprinkled cheese on top it made for an amazing side dish. I liked the fact that the dish included so many vegetables, so it was a light meal, but the fact that it was a hot stew would make it filling and satisfying. It seemed to stand up on its own as a meal.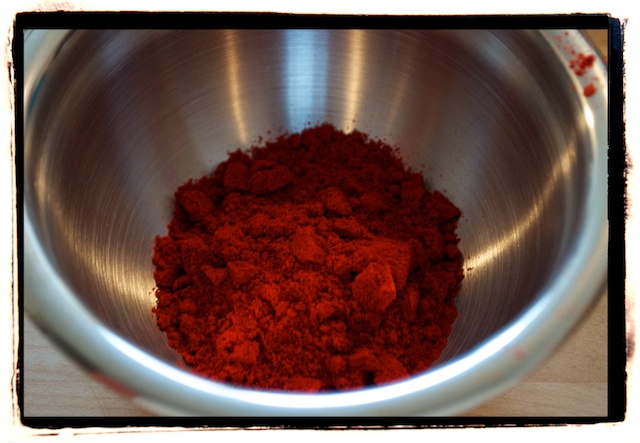 One of the ingredients that Jules has in the recipe is smoked paprika. I have never used smoked paprika before, but was able to pick up a bottle at my neighborhood Safeway for about $6. The moment I opened the bottle, I understood why she recommended it. It smelled almost like smoked meat. The scent was very bold, and even though to the taste it was very bland, once integrated into the stew it added a meaty flavor that contributed to the heartiness of the meal.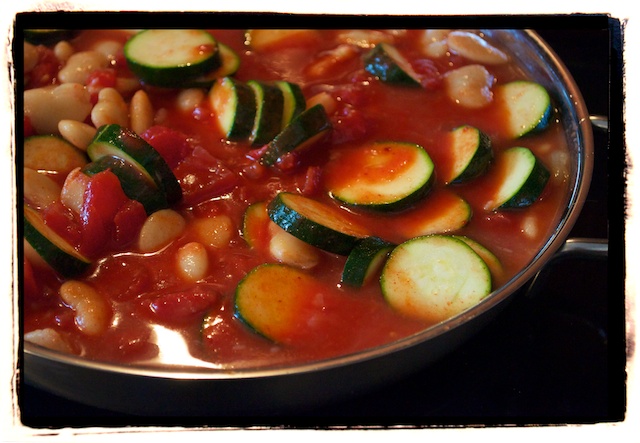 Since I love zucchini so much, I opted for the max amount. I definitely stole one or two slices and ate them raw. They were very tasty.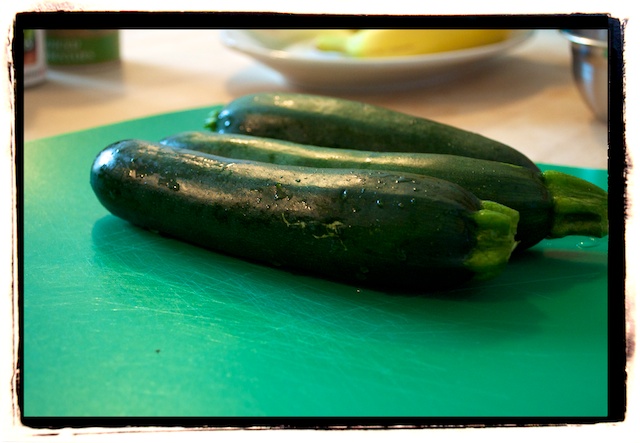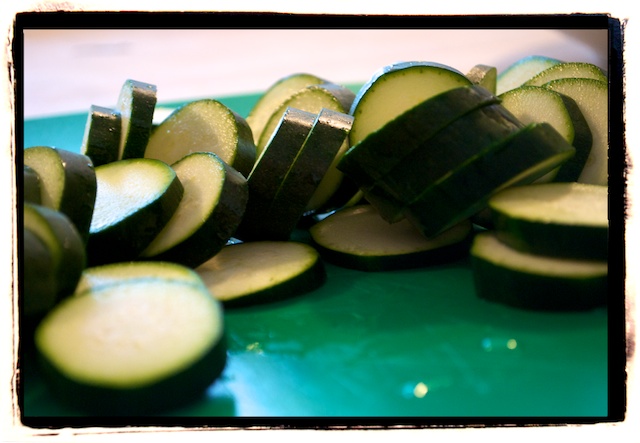 Slicing the zucchini was the most time-intensive part of my prep work. Along with the sliced zucchini, I used canned beans and canned chopped tomatoes, including the juices, to make the base of the stew. The starchiness of the beans added a lot of body to the liquid. Once the zucchini was soft, I threw a few handfuls of fresh spinach on top of the mixture and waited about a minute for the leaves to wilt. Then I was done and lunch was ready to eat.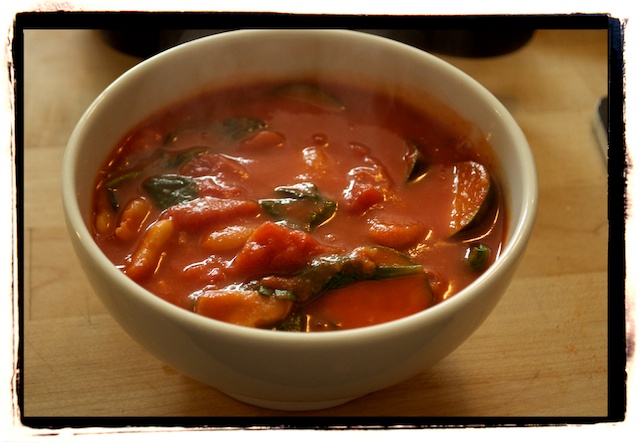 The bowl of piping hot soup just screamed for some cheese. I happened to have fresh, local mozzarella that my boyfriend picked up from Molinari's in North Beach, so I chopped it into thick slices and placed them on top to finish the meal off. It complemented the tomato perfectly.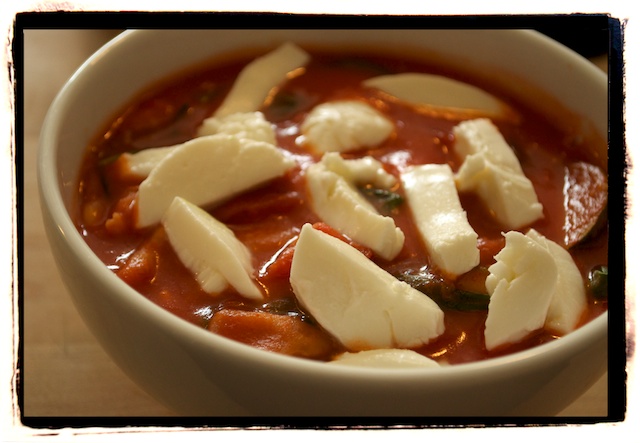 I felt so full and satisfied after eating my stew. And I had leftovers for three additional meals! It took longer than I expected to make–it needed more like 20 minutes for the zucchini to soften than 10 as the recipe stated–but the fact that I can store leftovers for other days more than makes up for it. Prep work was quick and easy, and the dish required very little seasoning thanks to the smoked paprika.
Since I'm on a bit of a zucchini kick, I'd like to take a stab at another Stone Soup recipe, zucchini cake with cream cheese frosting, sometime soon when I feel like treating myself. If you've never checked out Stone Soup, a food blog by food scientist and minimalist cook Jules Clancy, you should. The meals are quick and easy to make, use mostly unprocessed ingredients, and are delicious to boot. Even if you don't cook, the mouthwatering photos themselves are worth a visit.