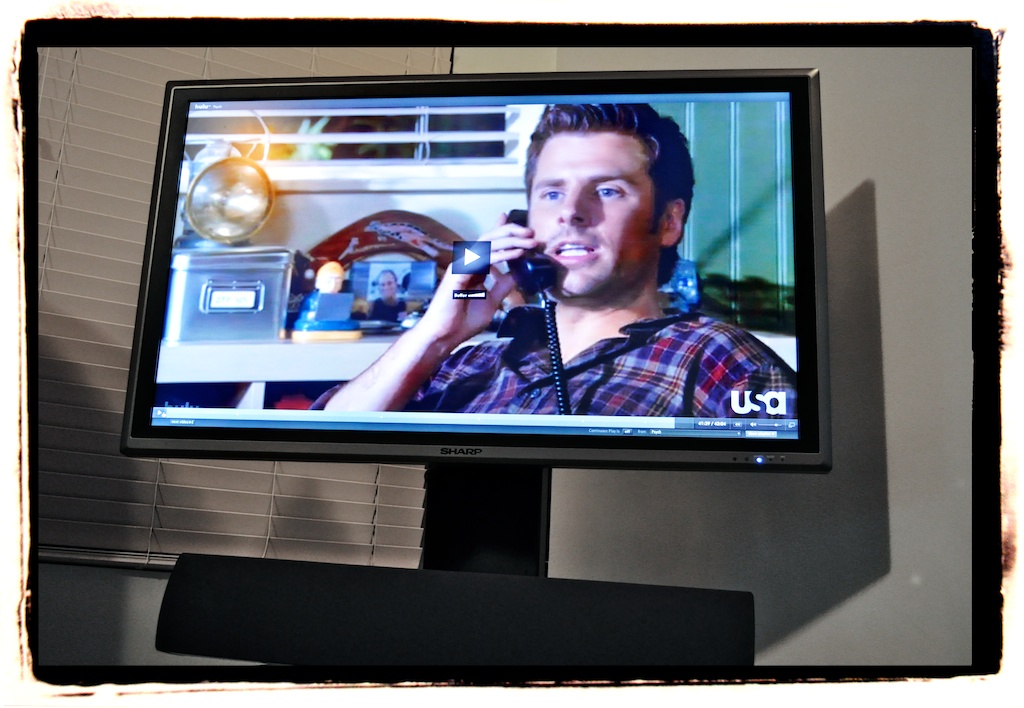 I love TV. I really do. Probably more than your average bear. I am one of those people who becomes a rabid devotee of a show and will follow it to the end (or at least, until it stops being good). I followed Buffy the Vampire Slayer and Alias to the series finales. I'm currently in my sixth year of LOST obsession which is on the cusp of its completion. I even supplement my TV watching with blogs and sometimes podcasts to enhance the experience. To those of you who are LOST fans, you must read Ryan Zeinert's LOST recap every Friday. It is bar none the best and most humorous series I have ever read about the show.
To my chagrin, on close examination of how I spend my days I've found that TV takes up way too much of my time in the weekday evenings, eating into my ability to do things affect the bottom line of my ideal self: cooking healthy meals at home, photography, blogging, exploring my passions.
With that in mind, I've made the very difficult decision to give up TV during the weekdays in favor of working on my most valuable projects after I get home from the office. Just so you have an idea of what I'm giving up here, I'm going to list the shows I adore and watch on a regular basis and often during the week:
Chuck
LOST
Psych
Cougar Town
True Blood
Now that I've listed them all out I'm a little embarrassed about how much TV I watch! I have no doubt this will be a hugely productive move for me and my high-level goals. Perhaps, just perhaps, I'll discover that I don't really need to watch them at all (though I highly doubt it!). I will console myself by becoming closer friends with my DVR and scheduling TV time on the weekends.